IN THE NEWS & FEATURED ARTICLES
---
DATA DRIVEN
INSIGHTS AND INNOVATION
YOU DESERVE TO WORK WITH AN OUTSOURCING PARTNER THAT MAKES
YOUR NEEDS THEIR TOP PRIORITY.
---
Does your outsourcing partner really understand the needs of your business?
Do you have confidence in your support team or did the B-team step in after start up?
Do they make your life harder or easier?
Do you receive data-driven insights and analytics that bring insights and innovations?
Are they proactive about addressing issues before they become significant problems?
Are your customers getting the effortless support they deserve?
Are you excited about your current outsourcing partner or
is it time for a change?
HOW WE DO IT?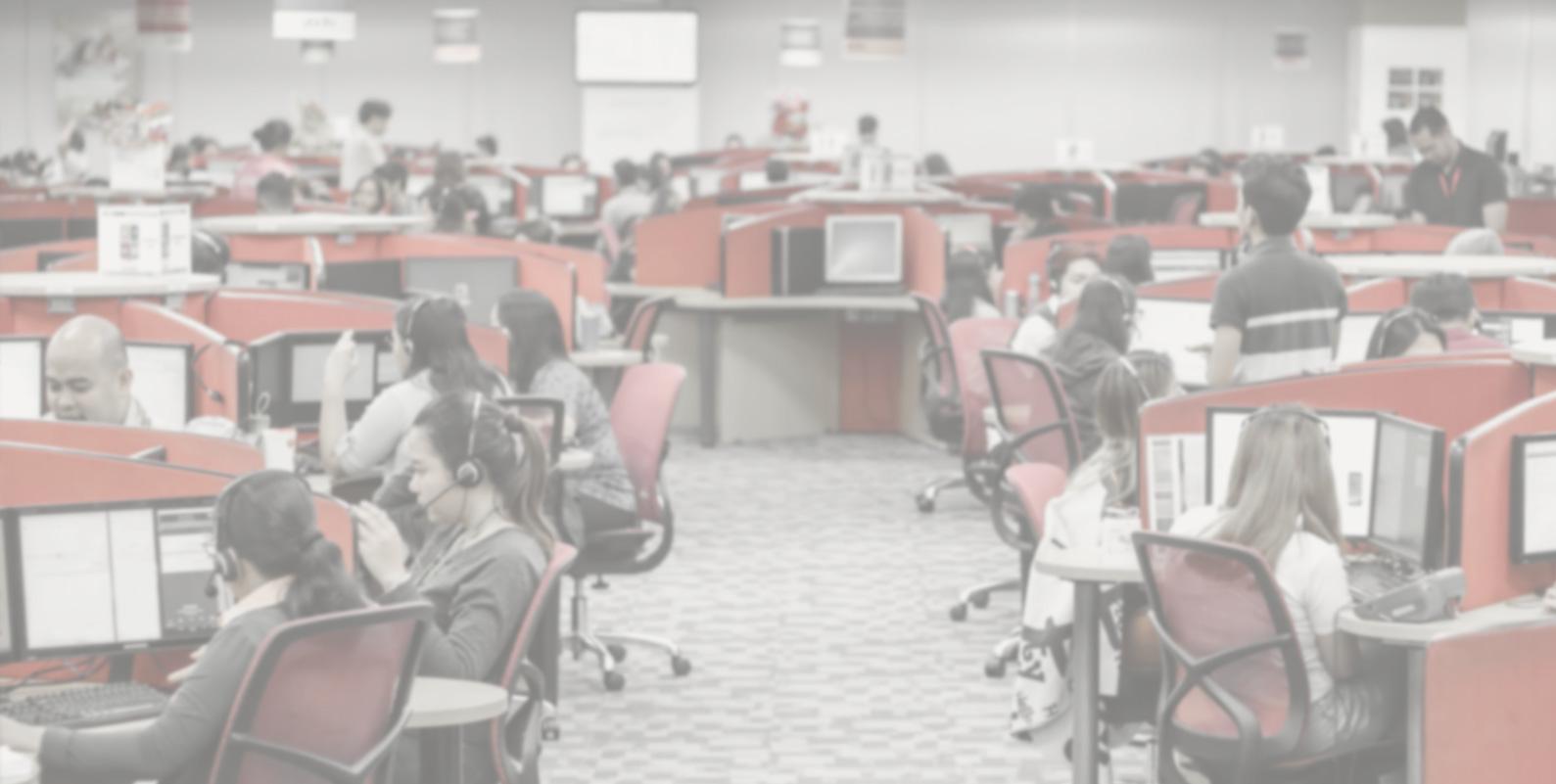 EPERFORMAX BRINGS EFFORTLESS SERVICE
TO FORTUNE 1000 B2C & B2B COMPANIES
---
Certified Diverse Supplier
Serving English Speaking Customers
8,500 Team Members & Growing
Omnichannel Customer Support
Multiple Industry Verticals
Automated Customer Solutions
Integration with Existing Systems
Customer Analytics & Insights
TRUSTED BY
---

If you have customers that need support,
you need ePerformax.
CONTACT US
WHAT OUR
CLIENTS ARE SAYING
---
So often, CEOs only hear the bad feedback, so I wanted to share with you how after several months of trying to resolve issues I have been having with my account after moving from India to Australia, an ePerformax agent solved my problems. He listened carefully, showed great empathy, was thorough in his approach and tenacious about getting to the root cause. This ePerformax agent not only resolved my problem but also restored my faith in customer service.
- Customer Letter to CEO of Global E-Commerce Client
We have been partnering with ePerformax for over 12 years. They have a unique recruiting and training strategy and have been successful in finding quality people both in Manila and in the provincial areas to support our customers. I would say that ePerformax has been a reliable "go to" partner over the years because they invest in people and create an awesome work and team culture. I strongly and without reservation, recommend ePerformax as a partner to meet your customers' needs

ePerformax Cebu has shown expertise beyond just customer support. They have shared numerous business insights and recommended strategies that have significantly impacted our operations and increased customer satisfaction. ePerformax supports our business needs with great teamwork, meets targets amidst challenges, and provides impactful business insights and creative ideas, which ultimately shows our customers are their highest priority.

ePerformax has a really nice balance of professional rigor and innovation. In fact, you are often leading the way inside our company with your innovation, and we see you as fantastic partners in that regard.
- EVP, Global Digital Payments Client
THE EPERFORMAX
ADVANTAGE
---

THE PHILIPPINES
Since 2002, we have been operating in the #1 location for customer support. If you aren't utilizing the Philippines, you're missing out.

OUR PEOPLE
We specialize in finding the right people for your program to meet your forecast on time, every time.

OUR TRAINING
Our team takes your training and expertly trains our people, while integrating cultural differences.

100% DEDICATED
When you work with ePerformax, you get 100% of our team dedicated to your success, including executive-level support.

AGILE & FLEXIBLE
Whether working with your systems or needing a new solution, we can make the integration seamless.

RELIABLE
Operating out of 3 different locations in the Philippines creates a redundancy that makes sure you are continually running without interruption.
CONTACT US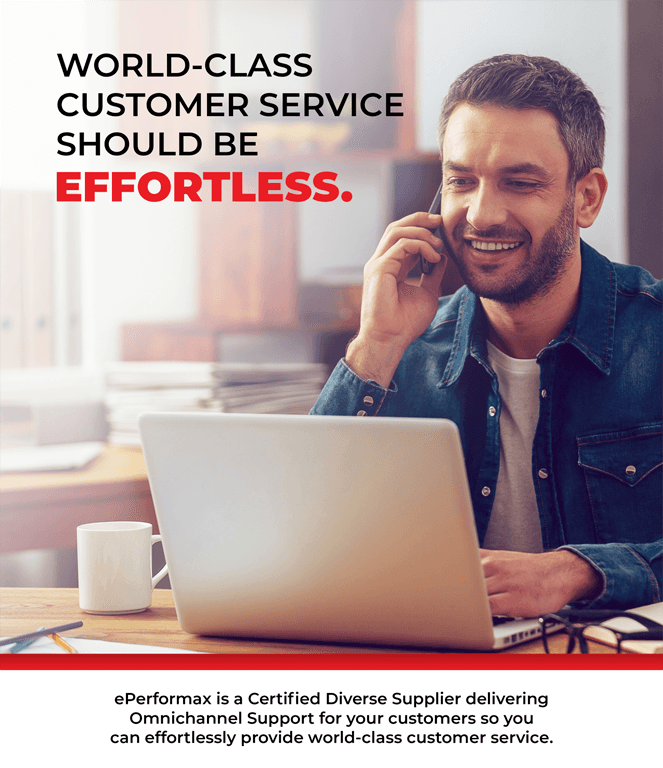 IT'S TIME TO
INNOVATE

WITH US
ePerformax is the outsourcing partner you can trust with your most important asset — your customers.
IF YOU AREN'T UTILIZING
THE PHILIPPINES,

YOU ARE

MISSING OUT.
Your customers are too important to receive mediocre service. They deserve world-class service and ePerformax wants to make it effortless for you to provide that. Talk with the team at ePerformax today to partner with an outsourcing provider that puts your business needs first.
CONTACT US